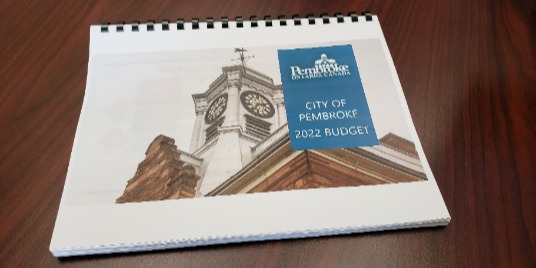 Posted on Wednesday, January 19, 2022 03:21 PM
The City of Pembroke will adopt its 2022 budget at the February 1 meeting of Council.
Following two days of deliberations by the Finance and Administration Committee, the 2022 budget reflects a levy increase after growth of 2.23% and a municipal tax rate increase of 1.92%. The average residential ratepayer with a property assessment of $178,900 can expect to pay $57 more in property taxes in 2022.
"A major role of Council is to maintain the financial integrity of our city," says Mayor Michael LeMay....