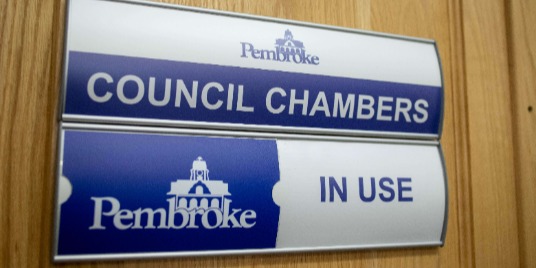 Posted on Tuesday, April 12, 2022 11:57 AM
The following actions were taken at the Council meeting of Tuesday, April 5, 2022:
Public Meeting
A public meeting was held regarding the rezoning of 0 Matheson Drive.
Planning & Development Committee
Community Improvement Panel Request for Pembroke Curling Centre
Committee approved the request for the CIP Grant to the Pembroke Curling Centre for the Community Improvement Plan COVID-19 Business Support Grant.
Finance & Administration Committee
Reconstruction of Sidewalks During Reconstruction...