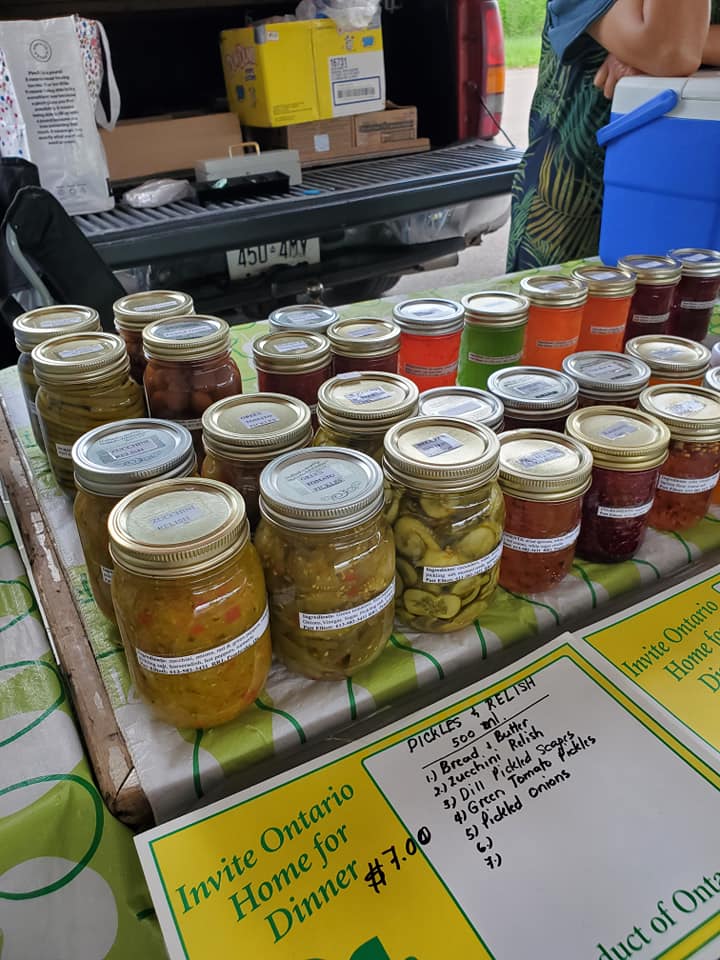 Each day at the Pembroke Farmers' Market, up to 30 full-time occasional vendors display a wide array of homegrown and handmade products at the corner of Lake Street and Victoria Street. The market runs every Wednesday and Saturday between 9 a.m. and 12 p.m. Market season runs approximately 22 weeks, from mid-May to the weekend after Thanksgiving in October.
The Pembroke Farmers' Market is the place to buy food and other products directly from local producers who are eager to provide the freshness and quality you expect.
You'll find all sorts of locally-produced foods – from fruits and vegetables to meats, baked goods, honey, preserves and gluten-free mixes. If you're looking for handcrafted products, the market's artisans offer clothing, jewellery, soaps and skin care products, furniture, and more. Arts and craft vendors excel with one-of-a-kind creations that are whimsical, functional, and unique.
Produce is locally grown and picked fresh for the market morning. Some of the best bakers and food vendors in the Ottawa Valley showcase their tasty wares prepared with care for your table. Our bakers also keep your special dietary needs in mind – the market has a regular supply of gluten-free, sugar-free, low-sodium, yeast-free, and dairy-free products. Visit the meat market for an assortment of fresh local cuts for your barbecue, or a custom freezer order of beef, pork, chicken, or sausage.
To register as a vendor, provide volunteer assistance, provide live entertainment, or for more information, please contact the Pembroke Farmers' Market.
More information can be found on the Pembroke Farmers' Market website.