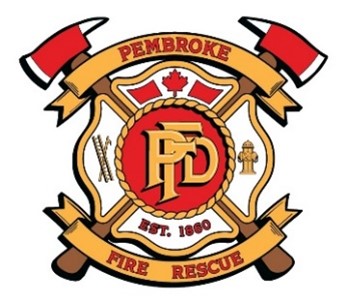 The Pembroke Fire Department proudly serves the residents of Pembroke. The PFD is a composite department, consisting of a fire chief, full-time firefighters, and a volunteer firefighter base. We are the largest full-time municipal fire department between North Bay and Ottawa.
Our department responds year round to a variety of emergencies 24 hours a day. We also provide heavy extrication and water rescue response within the city and surrounding municipalities. The Pembroke Fire Department is also part of the Renfrew County Mutual Aid system.
The department is also responsible for burning permits, fireworks permits, and fire safety in Pembroke. A search of records can also be requested.
In all cases of an emergency call 911.
The Pembroke Fire Department is located at 200 International Dr., Pembroke, ON K8A 6W5.
Annual reports
2022 Pembroke Fire Department annual report