Tender T-22-18 Sale of Vehicles, Equipment and Materials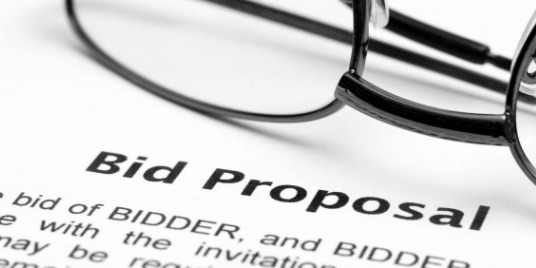 Hard copy sealed tenders, clearly marked as to contents and on forms supplied by the City, will be received by Ms. Marsha Hawthorne, Purchasing Manager/Deputy Treasurer, City of Pembroke, Operations Department, 460 River Road, Pembroke, ON, K8A 1A1 until:
2:00:59 p.m., Local Time, Thursday December 8, 2022
Tenders will not be opened in public. Language of tender submissions is English.
The following vehicles, equipment, and materials are being sold on an "as is, where is" basis. There are no warranties or any representations with respect to the goods, either expressed or implied. Interested parties may view the items, as stated within the tender document.
Air Compressor
2007 Asphalt Zipper and Trailer (Reserve Bid $20,000)
2015 Myers Plow (SV2)
Trackless Blower Chute Extension
Canadian Batter Tester (Model LT750)
Strongarm 20 Ton Floor Jack
2012 Dodge Ram (39,657 km)
2006 Chevrolet Silverado (62,668 km)
2012 Dodge Ram (113,831 km)
Exhaust fan
Other various items
Tender documents may be obtained free of charge on November 24, 2022 from the Operations Department at the address below or in an electronic PDF version through email request to purchasing@pembroke.ca.
The City reserves the right to accept or reject any or all tenders. The lowest or any tender will not necessarily be accepted.