SO-23-01 EQUIPMENT RENTAL AND LABOUR – 2024-2026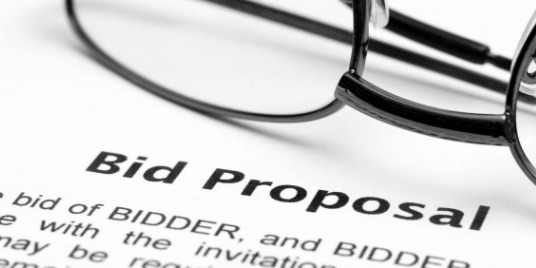 Hard copy sealed submissions, clearly marked as to contents and on forms supplied by the City, will be received by the undersigned until:
2:00:59 PM, LOCAL TIME, Thursday, November 23, 2023
For the purpose of establishing a Standing Offer List of equipment and trades to be used on various projects and on an "as needed" basis for the period beginning on January 1, 2024 to December 31, 2026. The following equipment and trades are included in this Offer:
Civil Construction Equipment (i.e. excavator, dozer, backhoe, etc.)
Grader
Street Sweeper
Shoulder Spreader
Skid Steer
Water Truck
Bucket Truck for Electrical Maintenance
Hydro-Excavator
Sewer Cleaning Combo Unit
CCTV Inspection Unit
Plumbing – General Maintenance
Electrical – General Commercial Electrical Maintenance and Installations
Civil Construction Personnel and General Labour
Electronic submissions are not acceptable. Submissions will be opened immediately following closing time. Submissions will not be opened publicly. Language of submissions is English.
The Request for Standing Offer (RFSO) document is available Thursday, November 2, 2023 free of charge from the address below in a standard paper version or a complete PDF version may be obtained through email request to purchasing@pembroke.ca.
All questions relating to this RFSO will be received in writing up to and no later than 12:00 noon local time on Thursday, November 16, 2023.
The City reserves the right to accept or reject any or all submissions at its sole discretion. The lowest or any submission will not necessarily be accepted.