Sale of Land - 224 Hincks Street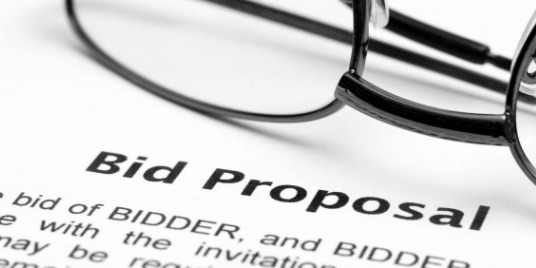 Take Notice that the Corporation of the City of Pembroke is inviting formal Offers of Purchase and Sale for the lands described below to be received until 3:00 p.m. local time on Wednesday, October 19, 2022, at Pembroke City Hall, 1 Pembroke Street East, Pembroke, Ontario, K8A 3J5.
Offer to Purchase must be provided in a sealed envelope addressed to: A. Lochtie, Treasurer/Deputy Clerk, City of Pembroke at the above address.
Complete Offers to Purchase will be considered by City of Pembroke Council which will have the authority and retain the right to accept or reject any or all offers at its sole discretion. The City of Pembroke is not required to accept the highest or any other completed offer.
Description of Lands (General):
The municipality has obtained agreement to attend, market and sell the property on behalf of the property owner's estate. All City of Pembroke municipal property taxes owing on this property up to and including the date of close will be paid by the City.
The property municipally known as 224-230 Hincks Street located in the downtown core approximately half a block north of Pembroke Street East and legally known as Plan 30 Block 2 Lots 2 3 PT Lot 4, located in the City of Pembroke, County of Renfrew. The land is zoned "Central Commercial-C3"
Important Inclusions:
All formal offers to purchase must include the following information to be considered complete:
i. Amount being offered;
ii. Deposit of at least 5% of the amount being offered;
iii. Any conditions associated with the offer;
iv. Details of proposed use and timeline for implementation; and
v. Closing date;
Please note the following:
No guarantees or warranties: This property is being sold "as-is, where is" with no guarantees or warranties regarding any matter including environmental condition.
HST: HST will be payable by successful purchaser.
Assessed Value: The 2016 MPAC assessed value of the property at 224-230 Hincks was $151,000. See property information sheet for further details.
Timeline for Completion: Any accepted offer will be subject to a development proposal with a timeline for completion of one calendar year from the date of closing. If this is not achieved and the City has not granted an extension the City may at its discretion repurchase the land for the original purchase price less any legal expenses incurred by the City with respect to the property sale and repurchase.
Information packages including relevant information on the property will be available for pick-up with the payment of a ten-dollar fee ($10.00) + HST at Pembroke City Hall, 1 Pembroke Street East, Pembroke during normal business hours.
For further information regarding this sale, please contact the following:
A. Lochtie, Treasurer/Deputy Clerk
City of Pembroke
Phone: (613)735-6821 ext. 1328
Fax: (613)735-3660
Email: alochtie@pembroke.ca