Amended - Request for Tender T-22-17 Outlet #27 Reconstruction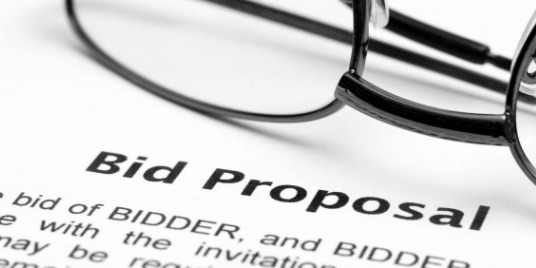 Hard copy sealed tenders, clearly marked as to its contents, will be received by the Purchasing Manager/Deputy Treasurer, City of Pembroke, Operations Department, 460 River Road, Pembroke, ON, K8A 1A1 until:
2:00:59 PM, LOCAL TIME, Thursday December 1, 2022
Tenders will not be opened in public. The Owner will broadcast the tender opening by way of a Microsoft Teams meeting. Language of tender submissions is English.
The reconstruction consists of the installation of three (3) 150mm HDPE maintenance holes, each with an internal 250mm PVC drop structure and 300mm diameter PVC storm pipes connecting the manholes. A vegetated buttress to be constructed at the base of the slope (in water works) to provide erosion protection with slope restorations, including the planting of trees, shrubs, etc to be completed. The reinstatement of the eroded slope is also included in the scope of works.
Complete tender documents, in an electronic PDF version, may be obtained from the City of Pembroke Operations Department through an email request to purchasing@pembroke.ca. Tender sets will be available for distribution beginning on Monday, October 31, 2022 during regular office hours (7:30 am to 4:00 pm).
All questions relating to this tender request will be received in writing up to and no later than 4:00 pm local time on Wednesday, November 9, 2022.
The successful bidder will be required to file with the City of Pembroke the specified bonds and insurance within ten (10) business days of being awarded the Contract.
The procurement of goods and services specified in the tender documents is subject to the provision of the
Canada Free Trade Agreement (CFTA) and the Ontario-Quebec Trade and Cooperation Agreement
(OQTCA).