Request for Tender T-22-15 Various Paving Works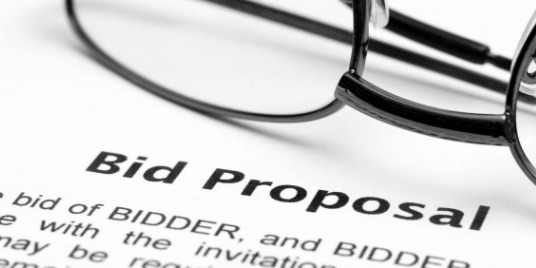 Hard copy sealed tenders, clearly marked as to contents, will be received by Ms. Marsha Hawthorne, Deputy Treasurer, City of Pembroke, Operations Department, 460 River Road, Pembroke, ON, K8A 1A1 until:
2:00:59 PM, LOCAL TIME, Thursday September 29th, 2022
Tenders will not be opened in public unofficial bid results will be emailed to all those who submitted bids, shortly after tender closing. Language of tender submissions is English.
The general scope of work consists of asphalt removal, granulars, paving, line painting, concrete removal works and granular sealing. Anticipated date of construction completion is November 18th, 2022.
The various paving works are at six (6) locations within the City as listed below:
42 Renfrew Street
200 International Drive
393 Pembroke Street West
961 Pembroke Street West
Kiwanis Walkway
Boundary Road Pedestrian Trail
Complete tender documents in an electronic PDF version, may be obtained through email request to purchasing@pembroke.ca. Tender sets will be available for pick-up beginning on Thursday, September 15th, 2022 during regular office hours (7:30 am to 4:00 pm).
All questions relating to this tender request will be received in writing up to and no later than 12:00 pm local time on Monday, September 26th, 2022.
The successful bidder will be required to file with the City of Pembroke the specified bonds and insurance within ten (10) business days of being awarded the Contract.
The City reserves the right to accept or reject any or all tenders. The lowest or any Tender may not necessarily be accepted.