Request for Tender T-22-14 Sale of Slotted Concrete Slabs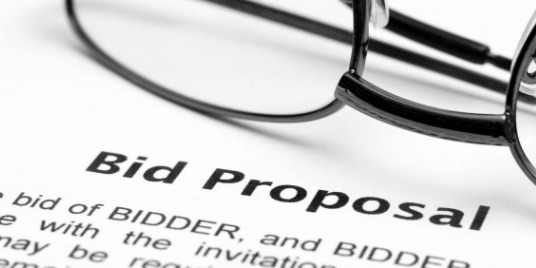 Hard copy sealed tenders, clearly marked as to contents and on forms supplied by the City, will be received by Ms. Marsha Hawthorne, Purchasing Manager/Deputy Treasurer, City of Pembroke, Operations Department, 460 River Road, Pembroke, ON, K8A 1A1 until:
2:00:59 p.m., Local Time, Thursday October 06, 2022
Tenders will not be opened in public. Unofficial bid results will be emailed to all those who submitted bids shortly after tender opening. Language of tender submissions is English.
The following materials are being sold on an "as is, where is" basis. There are no warranties or any representations with respect to the goods, either expressed or implied. Interested parties may view the items, as stated within the tender document.
Used slotted concrete slabs (sets of 4)
Complete tender documents, in an electronic PDF version, may be obtained free of charge, through email request to purchasing@pembroke.ca. Tender sets will be available for pick up beginning on Thursday, September 22, 2022, during regular office hours (7:30 am to 4:00 pm).
The City reserves the right to accept or reject any or all tenders. The lowest or any tender will not necessarily be accepted.