Request for Tender Contract No. 206339-3 PMC Replacement of Lower Level Roof and Upper Level Siding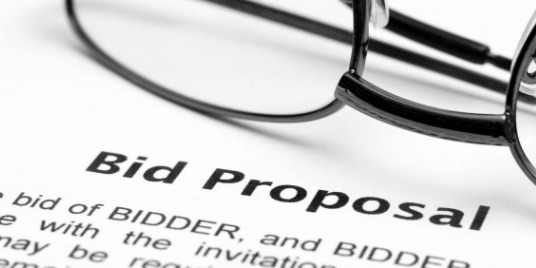 CORPORATION OF THE CITY OF PEMBROKE
TENDER FOR PEMBROKE MEMORIAL CENTER
REPLACEMENT OF LOWER-LEVEL ROOF AND UPPER LEVEL SIDING
TENDER CONTRACT NO. 206339-3
Hard copy sealed tenders, clearly marked as to its contents, will be received by Ms. Sherrie Neville, Deputy Treasurer, City of Pembroke, Operations Department, 460 River Road, Pembroke, ON, K8A 1A1 until:
2:00:59 PM, LOCAL TIME, Thursday, May 26, 2022
Tenders will not be opened in public. The Owner will broadcast the tender opening by way of a Microsoft Teams meeting. Language of tender submissions is English.
Works consist of the removal of the existing lower tar and gravel roof systems and upper-level siding and the disposal of materials off site. The supply and installation of a new 2 ply modified bituminous roof system including vapour barrier, insulation, flashing and the installation of metal siding.
A mandatory pre-bid site meeting will be held on Tuesday May 17th, 2022, at 10:00am at the Pembroke Memorial Center.
Complete tender documents, in an electronic PDF version, may be obtained from Pinchin Ltd. 1 Hines Road, Suite 200 Kanata, ON K2K 3C7, on payment of a non-refundable cost of $50 per set. Cheques should be made payable to Pinchin Ltd. Tender sets will be available for distribution beginning on Thursday, May 5, 2022, during regular office hours (8:00 am to 5:00 pm).
All questions relating to this tender request will be received in writing up to and no later than 4:00 pm local time on Thursday May 19, 2022.
The successful bidder will be required to file with the City of Pembroke the specified bonds and insurance within ten (10) business days of being awarded the Contract.
The procurement of goods and services specified in the tender documents is subject to the provision of the Canada Free Trade Agreement (CFTA) and the Ontario-Quebec Trade and Cooperation Agreement (OQTCA).
The City reserves the right to accept or reject any or all tenders. The lowest or any Tender may not necessarily be accepted.
Mr. Jamie Hass,
Pinchin Ltd
1 Hines Road, Suite 200
Kanata, ON K2K 3C7
T: 613-592-3387
E: jhass@pinchin.com