Request for Proposal P-22-06 for Engineering Design & CA Services for Hunter St Reconstruction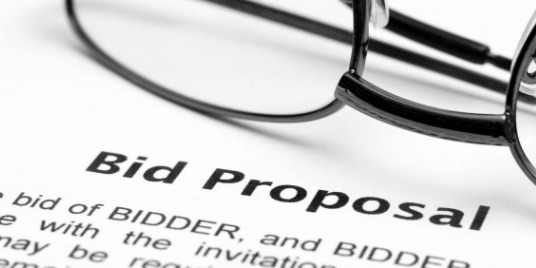 Proposal for Engineering Design & Contract Administration Services for Hunter St. Reconstruction – MacKay St. to Cecelia St.
Hard copy sealed Proposals, clearly marked as to its contents, will be received by Ms. Sherrie Neville, Deputy Treasurer, City of Pembroke, Operations Department, 460 River Road, Pembroke, ON, K8A 1A1 until:
2:00:59 PM, LOCAL TIME, Thursday July 7th, 2022
Proposals will not be opened in public. The Owner will email the unofficial bids to the Proponents that submitted a Proposal.
Proposal for Engineering Consulting firm to deliver the design, tendering, construction contract administration services for the Hunter Street Reconstruction Project.
Complete Proposal documents, in an electronic PDF version, will be available Thursday June 16th, 2022 from the City of Pembroke Operations Department through purchasing@pembroke.ca , during regular office hours (7:30 am to 4:00 pm).
All questions relating to this Proposal request will be received in writing up to and no later than 4:00 pm local time on Thursday, June 30th, 2022.
The successful Proponent will be required to file with the City of Pembroke the specified insurance within ten (10) business days of being awarded the Contract.
The procurement of goods and services specified in the Proposal documents is subject to the provision of the
Canada Free Trade Agreement (CFTA) and the Ontario-Quebec Trade and Cooperation Agreement
(OQTCA).
The City reserves the right to accept or reject any or all Proposals. The lowest or any Proposal may not necessarily be accepted.