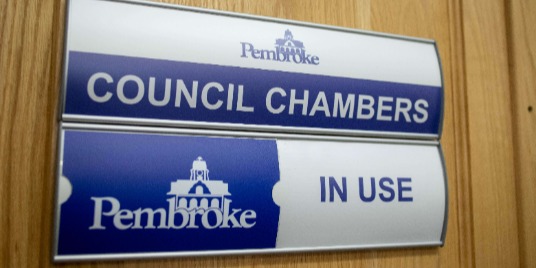 The Council of the Corporation of the City of Pembroke intends to pass by-laws establishing the 2023 annual fees to be charged for Garbage Collection and Disposal and the Waste Management Facility, as well as 2023-2024 fees for the use of the Wastewater Sewage System and the Consumption of Water.
The 2023 budgets for Operating and local boards as well as Capital will also be adopted at a meeting to be held Tuesday, February 7, 2023 in the Council Chambers at Pembroke City Hall, 1 Pembroke St. E., Pembroke, Ontario after a Public Meeting starting at 6 p.m. on the same day at the same location to discuss the above-noted by-laws.
This meeting is open to the public. It will also be live-streamed on the City of Pembroke's YouTube page or can be viewed on YourTV Community Channel 12.