Pembroke and Laurentian Valley enter into new 25-year Water and Wastewater Services Agreement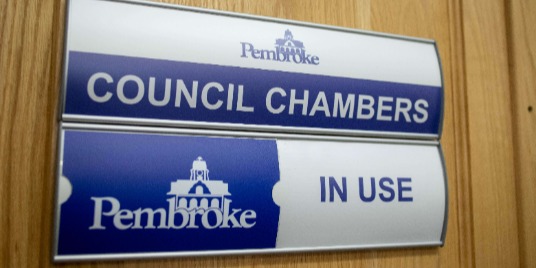 The City of Pembroke and Township of Laurentian Valley have entered into a new 25-year Water and Wastewater Services Agreement. The parties initially penned a comprehensive agreement to allow the City to provide water and wastewater services for the Township in 1996. The two municipalities have now negotiated a new agreement for the City to provide the Township water and wastewater services for the next 25 years.
This agreement will additionally provide for future capital requirements to ensure both municipalities continue to benefit from high-quality water and wastewater services.
"Laurentian Valley Council was determined to have a water and wastewater agreement with the City that was fair to all parties, and we believe this has been accomplished," Township of Laurentian Valley Mayor Steve Bennett said. "It was months in the making with a lot of back-and-forth negotiations and we are pleased with the final result. The agreement ensures that our commercial and residential growth will have access to water and wastewater services well into the future."
"This agreement will benefit residents in both Pembroke and Laurentian Valley and we're happy to have worked together to continue to bring these services forward. For The City of Pembroke, we have always been focused on ensuring a new agreement was a fair financial arrangement for the City based on full cost recovery. We look forward to continuing this agreement with the Township," said City of Pembroke Mayor Mike LeMay.