P-23-03 THE DESIGN BUILD SERVICES FOR THE CONSTRUCTION OF AN ENCLOSED TWO BAY GARAGE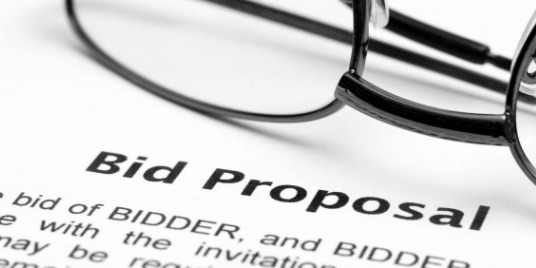 The City of Pembroke is seeking competitive proposals from qualified Proponents for the design and construction of a new fully enclosed two (2) bay garage at the City of Pembroke's Operations Department at 460 River Road. The garage will be capable of accommodating two snowplows inside, equipped with heating, electrical, water and storm sewer services. Additionally, two "lean to" structures that are not fully enclosed shall be incorporated on either side of the garage to each individually accommodate a snowplow. Works to also include site works with the installation of two (2) oil/grit separators and associated storm works to connect to the existing onsite storm infrastructure.
Hard copy sealed proposals, clearly marked as to contents, will be received by Ms. Marsha Hawthorne, Purchasing Manager/Deputy Treasurer, City of Pembroke, Operations Department, 460 River Road, Pembroke, ON, K8A 1A1 until:
2:00:59 PM, LOCAL TIME, Thursday, April 6, 2023
Proposal documents are available March 9, 2023 and may be obtained, free of charge, through email request to purchasing@pembroke.ca. Language of proposal submissions is English. Electronic submissions are not acceptable. Proposals will be opened immediately following closing time. There will not be a public opening.
All questions relating to this proposal request will be received in writing up to and no later than 12:00 pm local time on Thursday, March 30, 2023.
The City reserves the right to accept or reject any or all proposals. The lowest or any proposals may not necessarily be accepted.