Contract No. 17-5016C Nelson St Reconstruction - Phase 2 (Mackay Lift Station to William St)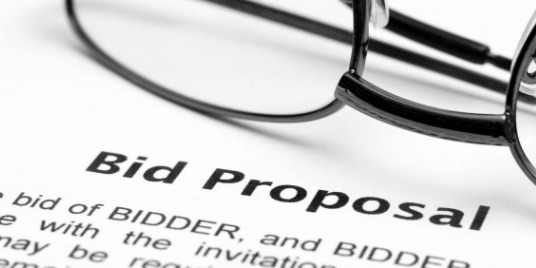 Sealed tenders, plainly marked as to contents, will be received by the Purchasing Manager/Deputy Treasurer, City of Pembroke, Operations Department, 460 River Road, Pembroke, Ontario, K8A 1A1 until:
2:00:59 PM, LOCAL TIME, THURSDAY, APRIL 6, 2023
For the reconstruction of Nelson Street from Mackay Street Lift Station to William Street (an approximate distance of 336 m) including paving, grading, granular base and subbase, concrete curb and gutter, concrete sidewalk, storm works, sanitary force main and gravity sewer works, water works, and site restorations. Anticipated date of construction completion is Friday September 1st, 2023.
Tenders will be opened in public and the City will broadcast the tender opening by way of a Microsoft Teams meeting. Unofficial bid results will be emailed to all those who submitted bids, shortly after tender closing. Language of tender submission is English.
Complete tender documents may be obtained digitally from Jp2g Consultants Inc., on payment of a non-refundable cost of $25.00 per set, by emailing their office as noted below, after 8:30 a.m. on Thursday March 16, 2023. Cheques should be made payable to Jp2g Consultants Inc., and sent to their Pembroke office by mail. Upon receipt of payment, an email will be provided with the link and password where the documents, drawings and any future addenda may be retrieved.
All questions relating to this tender request will be received in writing up to and no later than 4:00pm local time on Friday March 30, 2023.
The successful Bidder will be required to file with the City of Pembroke the specified bonds and insurance within ten (10) days of being awarded the Contract.
The procurement of goods and services specified in the tender documents is subject to the provision of the Canada Free Trade Agreement (CFTA) and the Ontario-Quebec Trade and Corporation Agreement (OQTCA).
The City reserves the right to accept or reject any or all tenders. The lowest or any Tender may not necessarily be accepted.
Email for tender document registration: tenders@jp2g.com with the subject line "Tender Request – Nelson Street Reconstruction Phase 2".
Mr. Steven Webster, P. Eng.
Vice President
Jp2g Consultants Inc.
Engineers • Planners • Project Managers
12 International Drive
Pembroke, Ontario K8A 6W5
Telephone: (613) 735-2507