City of Pembroke commemorates former councillor Terry O'Neill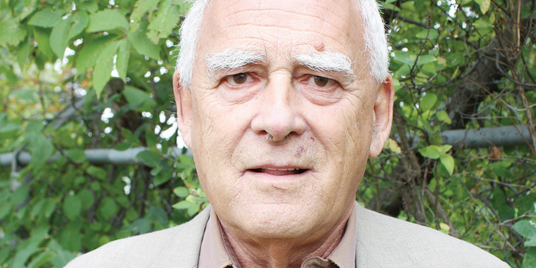 The City of Pembroke is lowering its flags to half-mast to commemorate former councillor Terry O'Neill, who passed away this week at the age of 90.
Former Councillor O'Neill shared a passionate dedication and devotion to Pembroke and the people living here. From 1994 until 2014, he served as a councillor on Pembroke's City Council. Throughout his years in office, he was the chair of the Planning and Waterfront Committee, the chair of the Recreation, Culture and Youth Committee, and the vice-chair of the Economic Development Committee.
His work in the community with local organizations and service clubs was remarkable; he was a Grand Knight of the Knights of Columbus, the president of the Rotary Club, and the president of Kings' Sports Inc. in addition to chairing numerous committees dedicated to sports, youth, and seniors. His legacy will live on in Pembroke through the Waterfront Park which he was integral in developing and the Terry O'Neill Pembroke Regional Silver Stick Hockey Tournament, the minor hockey tournament he founded which brings thousands to Pembroke each year and now bears his name.
In accordance with the City of Pembroke's Half-Masting and Flag Raising Policy (By-law Number 2022-32), the national flag of Canada at municipal facilities shall be flown at half-mast in recognition of the death of a former member of Pembroke City Council.